Reedsburg Fermentation Fest
Friday, October 4th until 11:59pm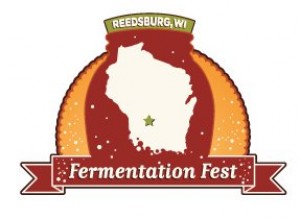 What would we do without fermentation? Beer. Sourdough bread. Pickles. Wine. Cheese. Soy sauce. Chocolate. Coffee. Oh, man. A world without fermentation would  be a sad, sad world.
So join farmers, chefs, activists, poets, artists, and all other sorts of fermentation folks at the Reedsburg Fermentation Fest, 9 days of workshops, classes, lectures, art, field trips, and – of course – delicious fermented food and beverage products.
October 4-13
Reedsburg, WI
See more details and register at the festival website.